Humans Against the Destruction of Illustrious Theaters (abbreviated as H.A.D. I.T.) is an activist group in the game The Final Scene. It was founded in 1997 in St. Louis, Missouri.
It is headed up by Nick Falcone. Both Nick and HAD IT are known for using extreme measures in order to protest. Sgt. Ramsey in The Final Scene mentions kidnapping and tampering with equipment as extremes the group goes to.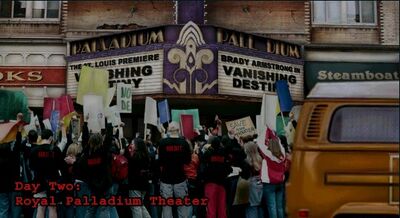 HAD IT's offices are located at this address:
4951 Forest Park Blvd. suite D
St. Louis, MO 63108
Their number is: (314) 555-4671 and their website is: www.had-it.org
Members
Community content is available under
CC-BY-SA
unless otherwise noted.