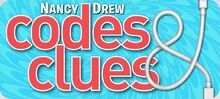 Nancy Drew: Codes & Clues is a series[1] for children ages 5 - 8 for iOS, Android and Kindle tablets published by HI Kids. The series stars an 8 year old Nancy and teaches users coding and programming skills.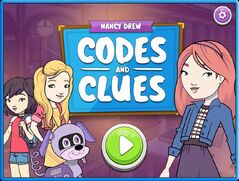 Codes & Clues (2016)
Notes
The series features an original Nancy Drew theme song written and composed by Berklee College of Music student Ana Tish. The song was chosen from entries in a contest held for Berklee students in December 2015.
It was promoted with a microsite available at nancydrewcodesandclues.com, as well as a six part web video series on YouTube.
Sources
Community content is available under
CC-BY-SA
unless otherwise noted.